Drummergod.com





The web site of George Elliott, drummer.





currently based in Youngstown, Ohio




---






With an AC/DC tribute band


Demo I made for a band I was in for a very short time
(all clips from our 3rd and final gig)



Folsom Prison Blues
@ the Altar Bar in Pittsburgh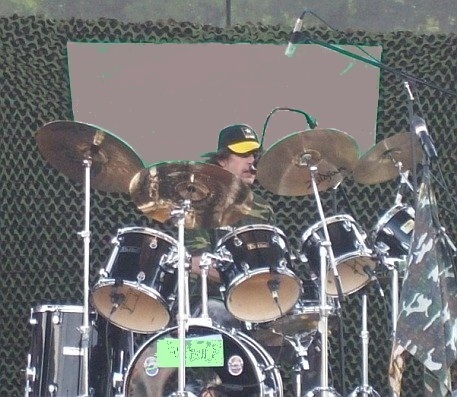 Drum set pictured started as a Parrot shell pack with 22" bass, 12" + 13" mounted toms, and 16" floor tom. Probably from the late 70's.

Additions include a 1979 10-lug Slingerland chrome over brass 6.5 x 14" snare,
Mapex 8" + 10" toms, and the best foot pedal ever made: a
Premier 252 bass drum pedal.
Current cymbal setup is:
Zildjian 19" Z Custom rock crash, 17" Zildjian A Custom Projection crash, a 20" Zildjian A Ping ride, and Sabian 14" Vault top/HH bottom hi-hats.
My home studio set is a monster
1979 Slingerland Country Road drum set.
You can check it out
here.



This site looks best in Mozilla browsers such as:


or

or